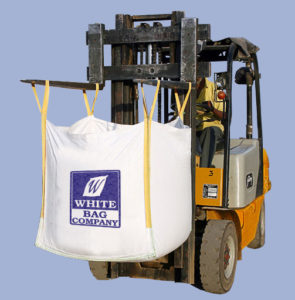 Safety Features
Bulk bags safety information is displayed on the safety label attached to the bag.
A safety factor of 5:1 indicates that the bulk bag is for single trip use only, which means the bag can be filled only once but lifted several times on its journey.
The safety label will also display the safe working load that the bag can carry for example, 3,000 Lbs.
Spout Top/Spout Bottom Bulk Bags
Bulk bags with a filling spout can be attached and tied to a machine or hopper feeder pipe, allowing the product to be filled directly into the bag and tied off.
The benefit of this method is that there is no spillage during filling or transport and your product is protected from the elements, contamination, and dust.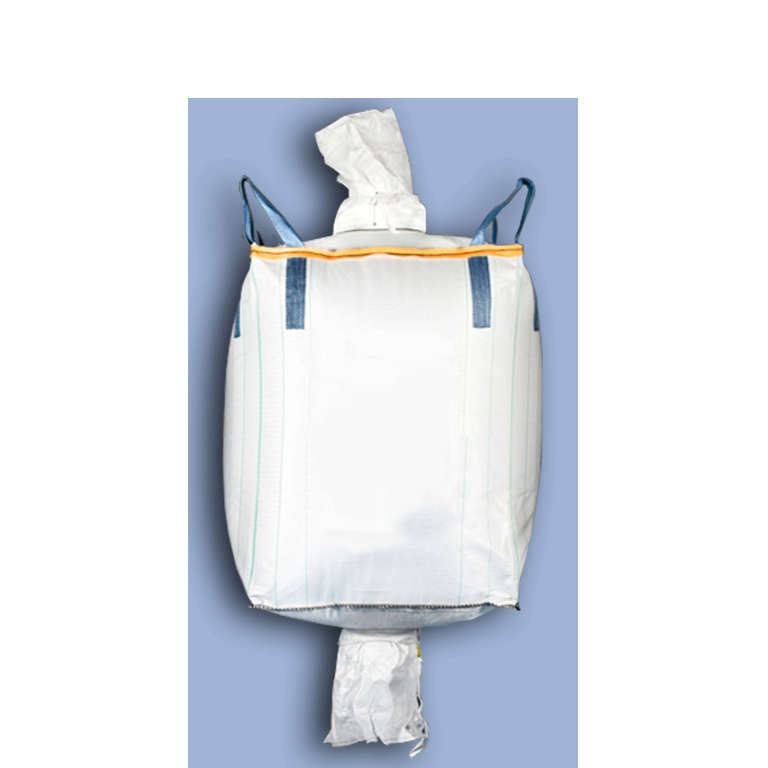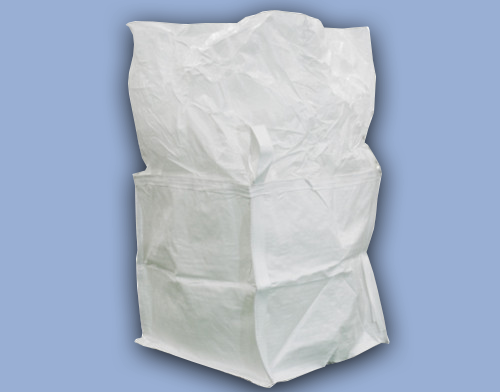 Duffle Top/Spout Bottom Bulk Bags
Duffle tops are an ideal way to fill bulk bags from a free flowing conveyor feed. The bag is effectively fully open on the top allowing maximum opportunity for materials to free fall and fill the bag.
The duffle is made from a lighter grade of fabric to the main body of the bulk bag and can be easily drawn together and bunch tied to stop the product from spilling during transportation and also to protect it from the elements and contamination.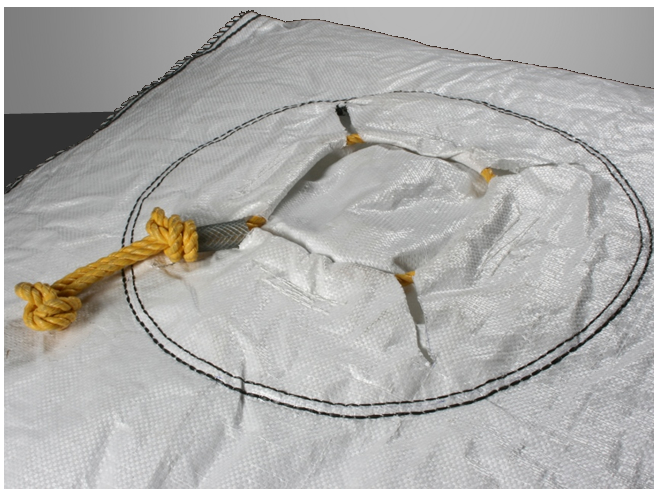 Baffled Bulk Bags
The baffle feature enhances the inside corners of bags to retain its square appearance when full. Baffles reduce swelling while allowing the product to flow freely into and out of the bag's corners maximizing the use of space. 
Benefits of baffle feature:
Maximum shipping/container optimization

Exceptional stacking capabilities

Optimizes the amount of product stored

Ideal for low density products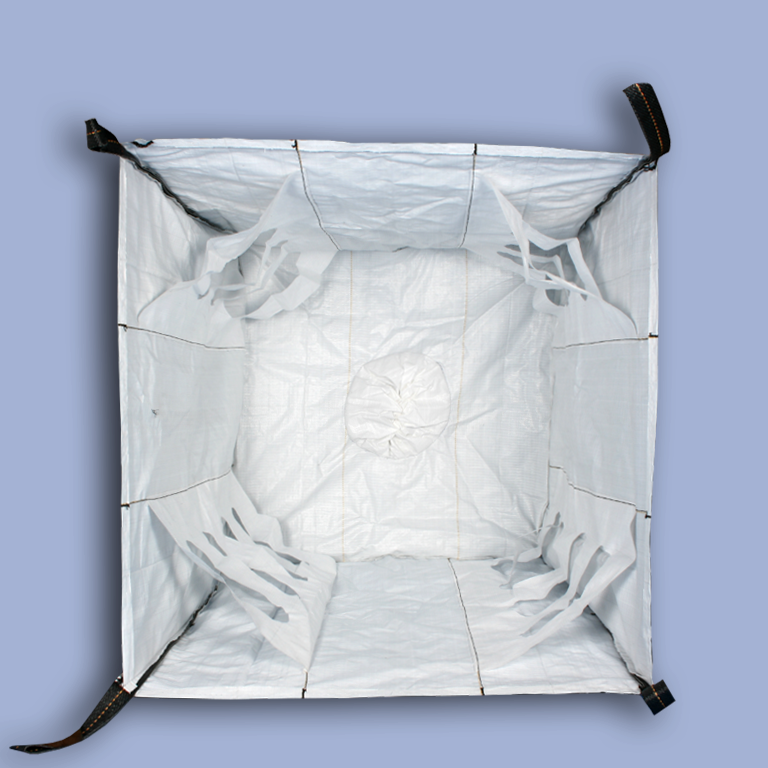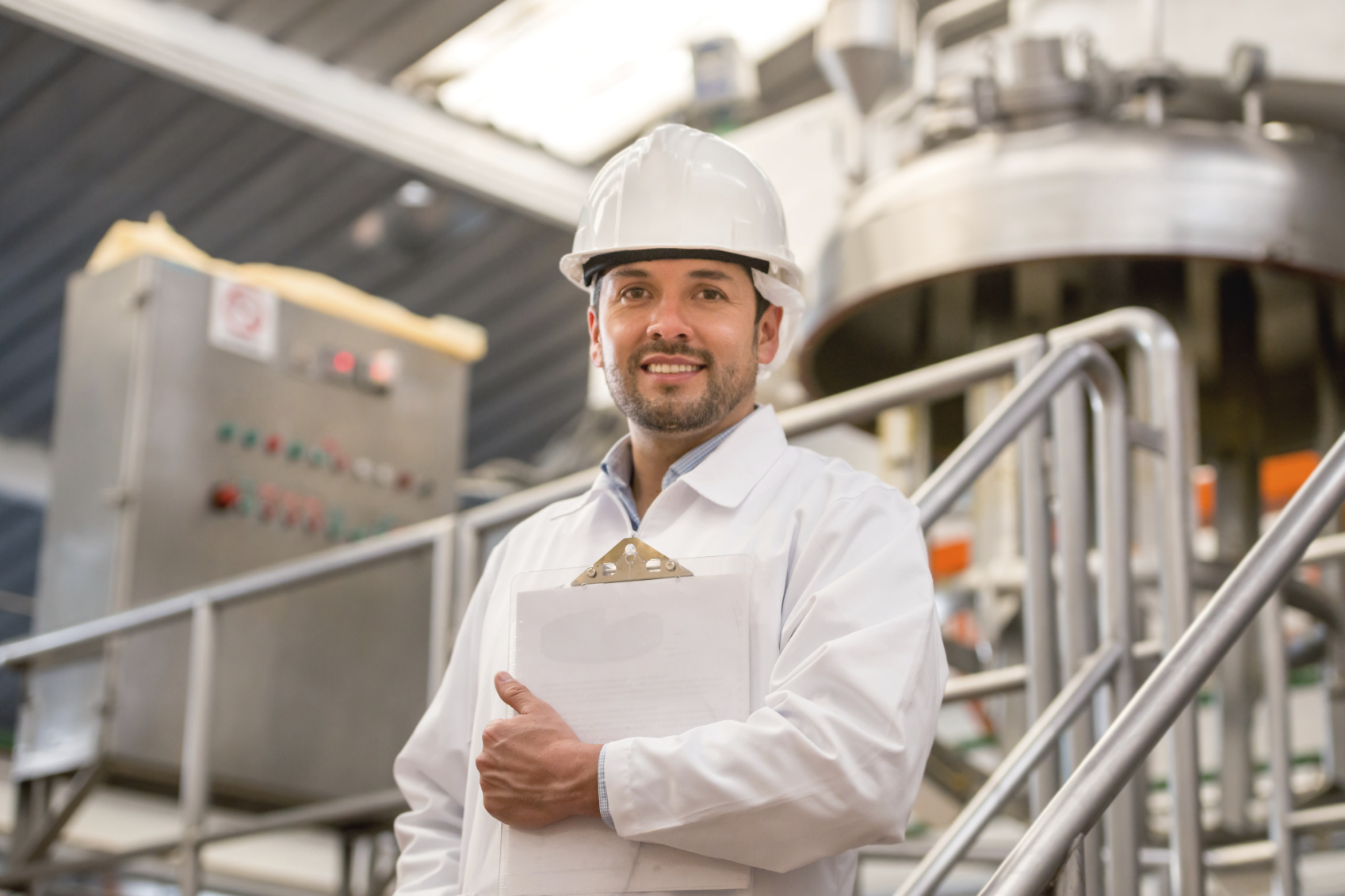 Food Grade Bulk Bags
During the production process, it is vital that no alien particles or threads are present which could come into contact or contaminate the food product being packaged. To ensure this standard is achieved, a stringent number of safety processes and checks are carried out in a sterile environment:
All materials used are 100% virgin grade materials

All seams are sewn externally eliminating the chance of any loose fibers or threads within the body of the bag

All bulk bags are meticulously vacuumed on every finishing line

The bags can also be supplied with food grade liners which can be inserted to fit the dimensions of the bulk bag